The Maata Näkyvissä Festival, the biggest Christian youth weekend event in Nordic countries, will be organized for the 36th time in Turku at the Gatorade Center and the Fair Center November 13th-15th, 2020.
Every year, the event brings together thousands of young people from all over Finland to enjoy the fantastic festival atmosphere and top artists. Yet again, the program includes something for everyone: the brightest stars of Finnish gospel music, international attractions, teaching on the Bible, studios, workshops and interesting personalities from the performing arts.
The Maata Näkyvissä Festival is put together with the help of over 1300 volunteers. The event is arranged by LEAF youth work and the Evangelical Lutheran parishes of Turku.
See you in November!
Tickets are sold through Liput -page
Info
After Nov. 1th, no more than five packages per group may be canceled free of charge. We reserve the right to charge the full purchase price for any exceeding cancelations.
Tickets are sold in packages. When purchasing a package, you will receive a wrist band allowing you access to concerts and services. 2–3-day package includes concert tickets and the accommodation in a school. 3-day package is also available without accommodation.
Transportation tickets (3 € / oneway) to and from the accommodation facilities are not included in the package prices.
PLEASE NOTE! Only Saturday's night concert at Gatorade Center is available separately.
Children tickets:
8-12 years half prize
0-7 years for free
Security note
It is not permitted to bring any full bottles into the Gatorade Center and Fair Center concerts. Only empty water bottles are allowed.
It is not permitted to bring any bigger bags into the Gatorade Center or Fair Center. Only purses, shoulder backs and backpacks are allowed. Please, leave your other bigger bags to free cloakroom. You'll find that from the parking lot of the Fair Center.
There are security checks in every entrance.
We reserve all rights to possible changes to security arrangements.
Festival guests are able to sleep in school accommodation in Turku. Each school has  accommodation supervisors to ensure that everything goes well.
Unfortunately only a small number of schools have permission to allow accommodation in the classrooms, thus the accommodation is usually in the gym halls. Each school has toilet and shower facilities but their number varies. The schools don't have mattresses, so bring along your own mattress and sleeping bag. Please take others into consideration by being as quiet as possible.
Bus transport has been organised to nearby schools for those who do not have their own transport. The price is 3€ one way and the bus goes nonstop from Gatorade Centers main doors to the school.
Sweet dreams!
Meals will be served in halls A and B at the Fair Center. We will provide our festival guests with breakfast, lunch and an evening snack. Meals are not included to any packages. Please buy meal packages separately beforehand. Packages that do not include accommodation do not include breakfast, either. If you would like breakfast but no accommodation, please sign up for breakfast in advance!

Meals:
| | |
| --- | --- |
| Friday evening snack | at 5 pm—9 pm |
| Saturday breakfast | at 8 am—9:30 am |
| Saturday lunch | at 11 am—1.15 pm |
| Saturday evening snack | at 5 pm—7 pm |
| Sunday breakfast | at 8 am—9:30 am |
| Sunday lunch | at 10:30 am—12:30 pm |
Be prepared to wait in line because there will be a great many festival guest and the halls hold a limited number of people. Please tidy up after you eat! Take the trays and scraps where you are instructed and make room for those coming after you. Remember to put biowaste in its own can! 
Prices:
| | |
| --- | --- |
| Accommodation & breakfast | 10 €/night |
| Breakfast | 5 € |
| Lunch | 7 € |
| Evening snack | 5 € |
The Maata Näkyvissä Festival attracts annually 20 000 young Christians to celebrate the Gospel. How did it all begin?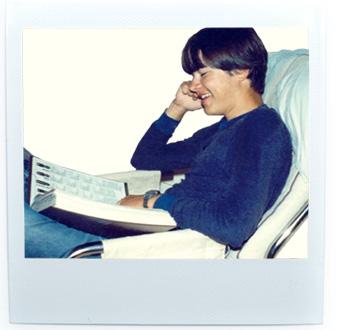 In the autumn of 1984, 17-year-old Timo Vainio went to school as usual. Suddenly at school Timo started to feel chest pains. He had been diagnosed with a heart problem at birth, but hadn´t previously had any serious symptoms. That fatal day, however, Timo had a heart attack and passed away.
Timo´s family requested that instead of flowers, people direct donations to Turun kertsi, a Christian youth group of which Timo was an active member. The group received a total of 4 000 FIM in donations, and they thought long and hard about how to invest the money. There were many ideas, but none of them got the full support of the team.
Finally, after many suggestions and subsequent rejections, the group decided upon a memorial service for Timo. 120 kids came to this memorial, the very first Maata Näkyvissä Festival in 1985.
Back then, hardly anyone thought this event would grow to be the biggest Christian youth festival in all of Scandinavia, or that in only six years it would fill the Turkuhalli arena, now known as Gatorade Center.
This year, the Maata Näkyvissä Festival is organized for the 34th time. The event is organized by the Lutheran Evangelical Association of Finland (LEAF) and Evangeligal Lutheran parishes in Turku, with the help of hundreds of volunteers.
The performers at the festival are Christians from Finland and all over the world, including top musicians and artists from the world of theater and dance. The audience also gets a taste of the Gospel as the performers share the message of Jesus and grace. Throughout the weekend, the festival guests have the opportunity to take part in various lectures and discussions as well as one-on-one time with the staff to talk about questions relating to anything and everything. Maata Näkyvissä focuses on the Gospel - the center of attention through the years.